Production Time Options:
Click here for more info.

Crisis

Urgent

Critical

Quick

Standard

48 Hours

72 Hours

1 Week

2 Weeks

3 Weeks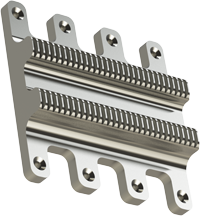 Gear rack converts rotational motion into linear motion when a spur gear is run against it. It is essentially a gear with the teeth equally spaced on a straight line.